Topanga Canyon South
This site offers a variety of quality Light Industrial with Office space. The units range between 2,600 thru 5,000 sq ft and are equipped with multi offices. The warehouse clear heights provided are a generous 25'.
This site also offers a great selection of small to medium size Office units in different a variety of configurations. The typical office only space in this building is approximately 1,200 sq ft. The office units in this building are second floor mezzanine units and offer beautiful Southern balcony views.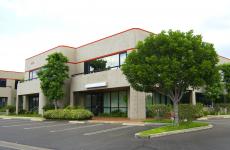 9504 Topanga Canyon Blvd
Unit Size:
3,300 sq ft
Building Type:
Mezzanine Office w/Balcony
Offices:
Three Private, Two General, Large Flex Area + Reception
Unit Features